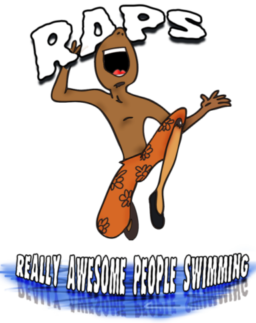 Children & Adults Taught Since 2007!
Our 2000th swimmer will graduate July 1st, 2016!
RAPS™ swim program offers American Red Cross swim lessons and organized play to minority and disadvantaged children between the ages of 5 - 18.
What is RAPS?
RAPS Mission Statement
The purpose of the Really Awesome People Swimming program is to provide swim lessons to as many minorities as possible in order to keep them safe while in, on, or around the water, which in turn, will help lower the drowning rates among minorities. This includes teaching swimming and safety skills, along with building swimmers confidence to those who participate in the RAPS program free of charge. It is also the mission of the RAPS program to educate the general public as to high rate of drowning among minorities and make the change where no child is left out of learning to swim due to race, economic levels, or lack of pool facilities.
At RAPS, "CAN'T" is a cuss word!
The Center for Disease Control (CDC) lists drowning as the second leading cause of death in children aged 1 - 14. All children should have the opportunity to learn how to swim no matter of their socioeconomic status.
Why RAPS?
Thank you to our Supporters
It takes a lot of help from volunteers and community partners to keep the Really Awesome People Swimming Program successfully teaching minority children from all over Hampton Roads how to swim. We are extremely grateful for all of our volunteers, sponsors and community partners.