Getfit Hamptons Roads - 13 News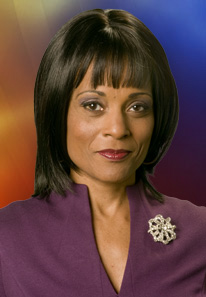 Summer time in Hampton Roads Virginia inevitably brings a number of drownings, and all too often the victims are minority children.  Having worked as a reporter in Hampton Roads for two decades, I can recall a number of drowning that have left families devastated.
Frustrated by the lack of a comprehensive swim instruction program in Virginia Beach, veteran swim instructor Leslie Paul stepped up to the plate in 2007 to launch an outreach program aimed at saving the lives of minority children.
The statistics are alarming.  According to the Centers for Disease Control, between 2000 and 2005, the fatal unintentional drowning rate for African Americans across all ages was 1.3 times that of whites.  Anxious to tell her story, Paul contacted me shortly after the program launched in hopes that I could offer her 30 or so minority students a few comments of encouragement.
In addition to speaking with the children, I also agreed to shoot a feature story on Paul's learn to swim program which is called Really Awesome People Swimming or RAPS.   With the camera rolling, I documented the transformation of children who only days earlier had never had their faces in water.  Those very children were actually swimming with proper form after only three or four days of instruction.  By the end of their week in the water, many of the children with buoyed confidence were even taking plunges off the diving board.
After shooting the story, I revealed to Paul the embarrassing fact that at the age of 46 I too did not know how to swim.  Without hesitation, Paul offer to teach me this essential life-saving skill.   I spent the next several months learning how to feel comfortable in water and how to perform the front crawl or freestyle stroke.
Over the past six years I have proudly watched dozens of RAPS children learn to swim in this program that fills a void in the minority community.  In addition to basic swim instructions, the children are taught to never swim without the presence of a life-guard and they are given hands on CPR instructions.
Paul has a story that needs to be told.   It is not her goal to find the next Olympic swimmer, but she is a gold medalist in the community for identifying a problem, finding a solution, and executing an improvement plan.
But she can't do it alone.  RAPS desperately needs the support of the entire community in order to ensure that our children stay safe around water.  The program gets my enthusiastic endorsement, and I am proud to be part of the solution.
Regina Mobley
News Anchor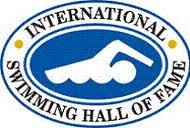 ISHOF Celebrates Black History in Aquatics
Link to article in International Swimming Hall of Fame
Regina [Mobley] learned to swim in September of 2007 at the age of 46, with the help of Leslie Paul of Virginia Beach, Virginia. She met Leslie in the summer of 2007 while producing a story on her outreach program called R.A.P.S or Really Awesome People Swimming. RAPS is an outreach program aimed at teaching minority children how to swim.