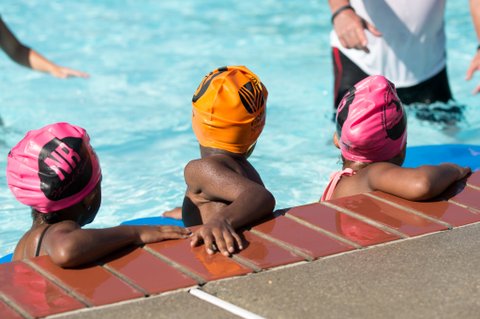 The Center for Disease Control (CDC) lists drowning as the second leading cause of death in children aged 1 – 14. All children should have the opportunity to learn how to swim no matter of their socioeconomic status.
According to a recent follow-up study by USA Swimming, " Among the study's findings, variables most likely to influence African-American and Hispanic/Latino respondents involvement in swimming are:
Fear of drowning (on the part of children and their parents)
Family environment, including parents' swimming ability, parents' or guardians' education level, and family exercise habits
Child's gender, due to the fact that African-American boys report higher swimming ability than African American girls.
Family income also was found to be a factor. With all else being equal, children whose family income qualifies them for a free/reduced lunch were twice as likely to be at-risk swimmers. Of parents of at-risk swimmers, 67 percent reported annual household incomes of less than $49,000. Kids with a parent/guardian who fears that the child will drown are 1.5 times more likely to be at risk.